We talked with Dmitry Pugachev better known as Axis about his music and much more! Enjoy reading!

TranceAttack: Hey Dmitry, where do we catch you?
Dmitry: I'm at home near San Diego, celebrating "turkey day".

TranceAttack: Dmitry, your birthplace is Russia, now you live in San Diego. Very different places. How does it come to this moving ?
Dmitry: I started working for an U.S. company while living in Russia (my day job is a software engineer), and they arranged the move.

TranceAttack: Your first release "Bring it on" back in was a huge success. How does it felt to start from naught to sixty?
Dmitry: It was totally unexpected. Well, I knew I had a good chord idea, but it took a while to take it to the next level and get it signed on Tritonal's imprint. Looking back, I'm really thankful to Chad for giving me the right guidance with the track after hearing the first demo and for taking me on board!

TranceAttack: Starting with such a success made it more easy or difficult since than?
Dmitry: On the one hand, sending tracks to labels became much easier since they already knew who I was. On the other hand, making new tracks has been more difficult since I cannot release something that I know is inferior to my prior releases, so it's hard to say…

TranceAttack: Your latest release, out on Enhanced, is called "Daylily". Is there a story behind that name or you just like flowers?
Dmitry: Not really, I just like that word. I usually name my tracks after I've finished them, and the way I do it is I put together a list of random words and phrases while listening to the track, and then pick one that fits best (as I see it). For this track, I had an image of a flower in my head, and I thought that 'Daylily' fit really well.

TranceAttack: Describe your sound with your own words!
Dmitry: I like to blend groovy basslines with euphoric and uplifting melodies, so there you go! If I were to pick just one word, it'd be "Trance".

TranceAttack: For the technic freaks under our readers, which equipment you use for a new Axis-smasher?
Dmitry: Just a MacBook Pro laptop with Logic Pro X and a bunch of plugins (Sylenth, Massive, Serum and all the usual stuff). I use headphones for monitoring.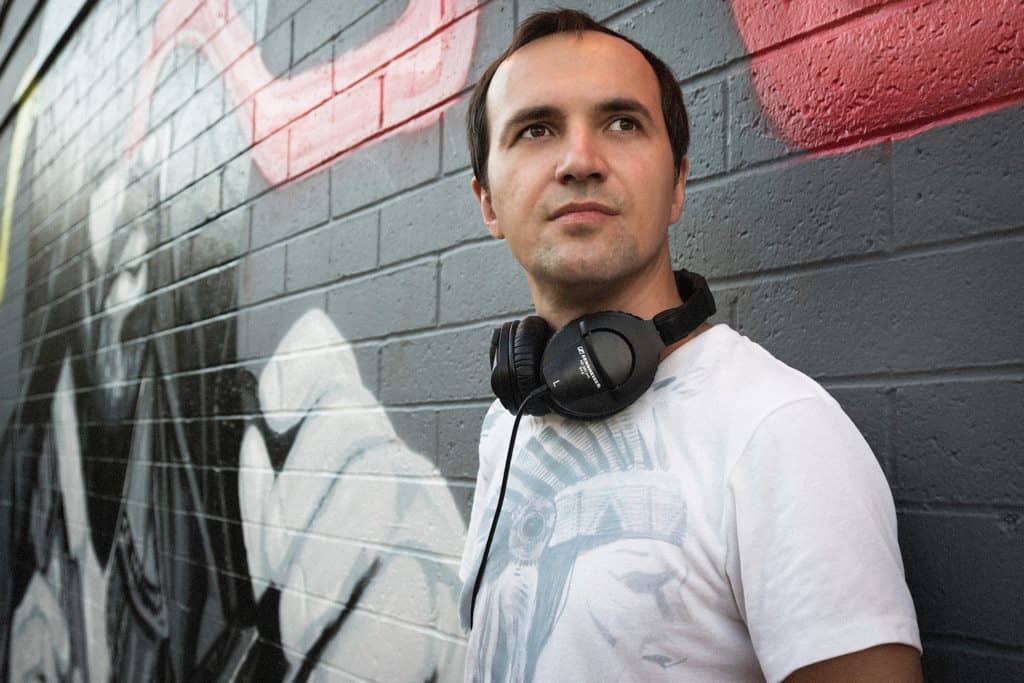 TranceAttack: What is your favourite dish, your favourite film and favourite artist offside from trance?
Axis: Favorite dish – steak,
Favorite film – "Interstellar",
Favorite artists (not trance) – really hard to say since I have a broad music taste… I'll pick a few: Led Zeppelin, R.E.M., Deep Forest, Shpongle, iamamiwhoami.

TranceAttack: 2016 comes to an end? What was your personal highlight this year regarding your music and in private?
Dmitry: This year I actually started playing a "real" instrument (bass guitar), and I feel like I'm not totally awful at it, which is really encouraging!

TranceAttack: About one month until Christmas. Playing in a club or spending time together with your family?
Dmitry: Spending time with my family of course!

TranceAttack: Do you have a favorite track of 2016? Which one and why?
Dmitry: Jason Ross & iLan Bluestone – Meta. I don't know why, I was just blown away the moment I heard an early preview!

TranceAttack: What can we expect from you in 2017?
Dmitry: Lots of new music (hopefully)! I have two new tracks finished already, so things are looking good!

TranceAttack: Thank you for the interview and all the best for the future!
Dmitry: Thanks for the interview, and all the best!

Take a listen to Axis – Daylily here: