We had the chance to talk with this month's guest at our monthly radio show "Enter The Arena"… Venom One! Enjoy reading about their music, upcoming releases and many more! 😉

TranceAttack: Hi guys, where do we find you today and what are you up to?
Venom One: Hi, thanks for having us!
Currently we spend most of our time in the studio and work hard on new music and on our upcoming podcast / radio show. We also have a few new collaborations in the making and we try to have everything ready for release this season. You can also catch us playing Trance Sanctuary in the Egg, London on the 16th May

TranceAttack: Can you tell us a little bit about your beginning as Venom One? How did you come up with the idea of making music together?
Venom One: We both started producing and making music at a very young age and both have a background in the music industry within different genres and different roles. We both decided to follow our true passion and produce trance so about 3 years ago Venom One was born.

TranceAttack: What was first? DJing or Producing?
Venom One: It's probably producing but DJing has always kind of been a part of it and we're looking to push that harder in the future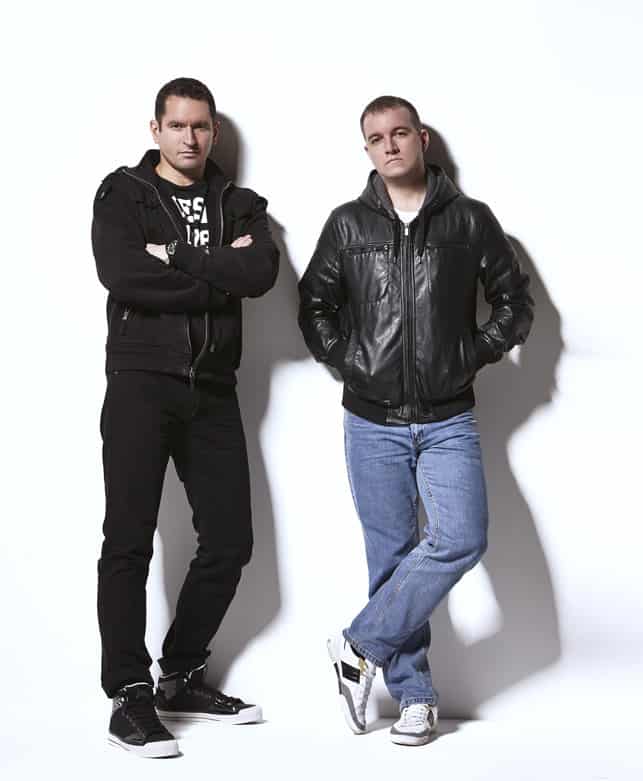 TranceAttack: Actually you have an impressive run of great upcoming releases, with "Rush" on FSOE Excelsior and your collab "Moments" together with Tomas Heredia on ASOT? Tell us about them!
Venom One: We recently signed to Armada Music who have been very supportive of us. "Rush" featuring Sarah Howells was a track we actually wrote a long time ago but finally this year managed to finish it in a way that we loved and were happy with. It's been released on FSOE / Excelsior and charted at 13 on the trance Beatport chart which we are very happy about. "Moments" is our collaboration with Tomas Heredia which has just been premiered on A State of Trance and is already getting amazing feedback. We are really excited about this release which is due on the 27th of April.

TranceAttack: Are there already concrete plans and new releases after "Rush" and "Moments" you can talk about?
Venom One: We have a harder and darker track coming up on Ben Gold's Armada imprint "Goldrush". The release will be in mid June and show the harder and clubbier side of us. We have been testing it on recent gigs and the reaction has been amazing so far.

TranceAttack: Which side do you prefer? Behind the decks in the clubs or behind your equipment in the studio?
Venom One: It's probably both. We love working in the studio and developing new tracks but being able to play clubs and festivals and also having the chance to test your music in front of a live audience is invaluable. Also we love clubbing ourselves so sharing the experience with trance fans from all over the world is really an amazing thing.

TranceAttack: Your collab "Revolution" together with Markus Schulz was one of our highlights of Markus album! How did this collab happen?
Venom One: We originally wrote the track as a Venom One single and got Chris Madin in the studio to sing it for us. When we showed the record to Markus he instantly loved it and proposed the idea to collaborate on it. We started sending parts over and develop certain elements further at our side. Markus also had some ideas about rewriting the lyrics. In the end he put his final touch in the studio on it and the record was ready for release.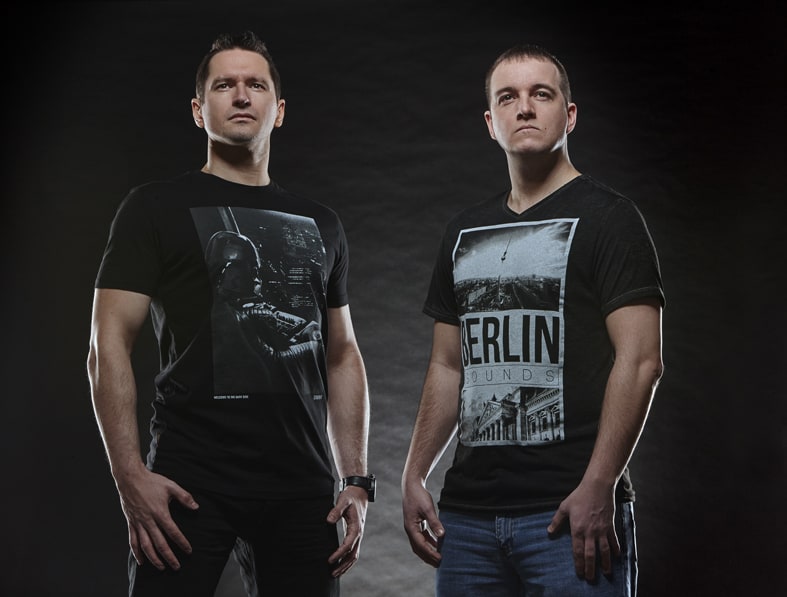 TranceAttack: Is there one tune you play again and again in your sets – an all time favorite?
Venom One: There isn't one song we have played in every set but there certainly are a few we play a lot. Its mainly remixes of classics like "Adagio for Strings" or "Airwaves" but also our track with Markus "Revolution" as it has been such a milestone for us.

TranceAttack: What was the first record you ever bought? And what was your last?
Venom One: The first record ever is a tough one, probably something cheesy in the late 80's. 🙂 The rave base compilation CD's were definitely amongst the first dance records we ever bought.

TranceAttack: What are your actual Top10?
Venom One: That changes every month. We do have a Beatport top 10 chart that we update on a monthly basis. Check it out on our Beatport page: http://dj.beatport.com/venomone

TranceAttack: What is your opinion on the future of the EDM?
Venom One: EDM in general has become very commercial over the last few years and that trend seems to be slowing down now. It's probably a good thing as it will probably go back to a more club scene again for true fans and supporters of the genre and its culture. That's how it all started out after all.

TranceAttack: Thank you for the interview and all the best for the future!

Connect with Venom One:
Facebook: https://www.facebook.com/VenomOneMusic
Twitter: https://www.twitter.com/VenomOneMusic

Take a listen to Enter The Arena 039 with Venom One as guest here: