We talked with Roger Shah about his new album together with Nick Murray "Singularity", his plans for 2016 and much more! Enjoy reading!

TranceAttack: Hey Roger, great to have a back for an interview. First of all, congrats for the release of your long-player "Singularity" together with Nick Murray which is really different to your "regular" releases. Tell us please something about the idea behind. What can the listener expect?
Roger: I've been working for several companies in Hollywood for the past 2 years already, focusing on orchestral cues for movie trailers. When I started my musical career I always wanted to make it into the movie industry or anything in the orchestral direction. At some point I made it into Dance and Trance music which is very similar when it comes to composing main themes and melodies. This album is showing a little bit of my second favorite music genre and is a showcase of what I'm doing when I'm not touring or working on my usual Roger Shah or Sunlounger projects.

TranceAttack: With Nick Murray you teamed up with a well known composer of film scores. How did it come to this collab?
Roger: I loved some of Nick's work and was reaching out to him and his company via Facebook, commenting some of his work. At some point, I got a reply from him telling me he likes my music too and asking whether I'd like to work on some cues together. That's how it all began.

TranceAttack: How did you and Nick Murray compose the tracks for "Singularity"? Did it happen all electronic or together with a professional orchestral assistance?
Roger: First of all, we worked a bit back and forth between Los Angeles and Germany on the musical layouts, chord progressions and main themes. Then I went to LA again and we worked together on the final touches and mixing. We put a lot of effort into the programming of the orchestral sounds and nowadays I think some of the hybrid sounds of a modern score sound even better than recording a real orchestra. Although we do have recorded some real cellos and have amazing singers on the album as well.

TranceAttack: You started your career in 1996 – so 20 anniversary this year. You also celebrated the 400th episode of "MI" some days ago. Is the release of "Singularity" the cherry on top of the whipped cream?
Roger: No, this is just another day on the terrace or just another cocktail I was making haha. I did a lot of restructuring of my company and also my way of working recently. I've built a new team and also opened different doors for musical adventures. The past 2 years I did less touring and was working hard on my musical projects which all will be released in my 20th anniversary year, which I'm starting to celebrate with the release of Singularity.

TranceAttack: Composing film scores is your second love. Why do you like it so much?
Roger: When I was younger I went to the music school and had classical music education. To work on movie scores one day has always been my personal goal in life. Then, 2 years ago, I started working for companies in Hollywood. To compose in that genre brings me closer to the goal to make my very own movie scores one day while now I'm working on projects here and there and co-compose.

TranceAttack: Are there any differences in producing a film score and a trance track?
Roger: For me to work on orchestral music is pretty much like working on a huge Trance breakdown. Just going into even more detail and use the emotion of strings, brasses, flutes etc. But to compose the main theme is kind of the same way of working.

TranceAttack: If you look back on 2015, what was the most exciting in 2015 for you according to the music business?
Roger: 2015 to me was living through a lot of changes, working on all that music which will finally be released this year. I can't wait to share all that with my fans around the world and maybe even get new people to discover my music.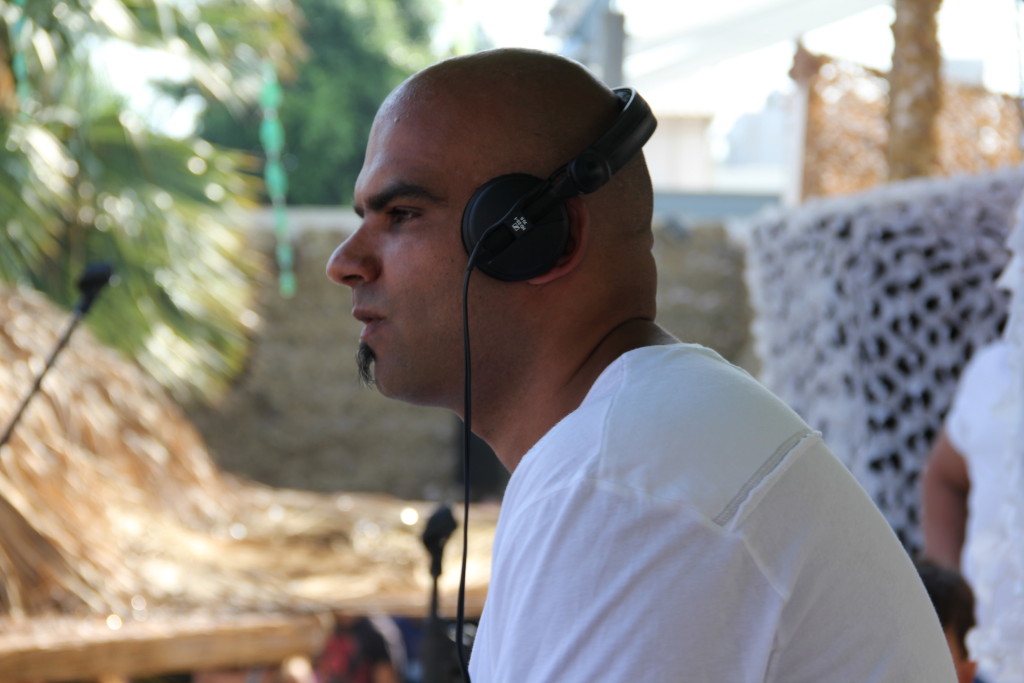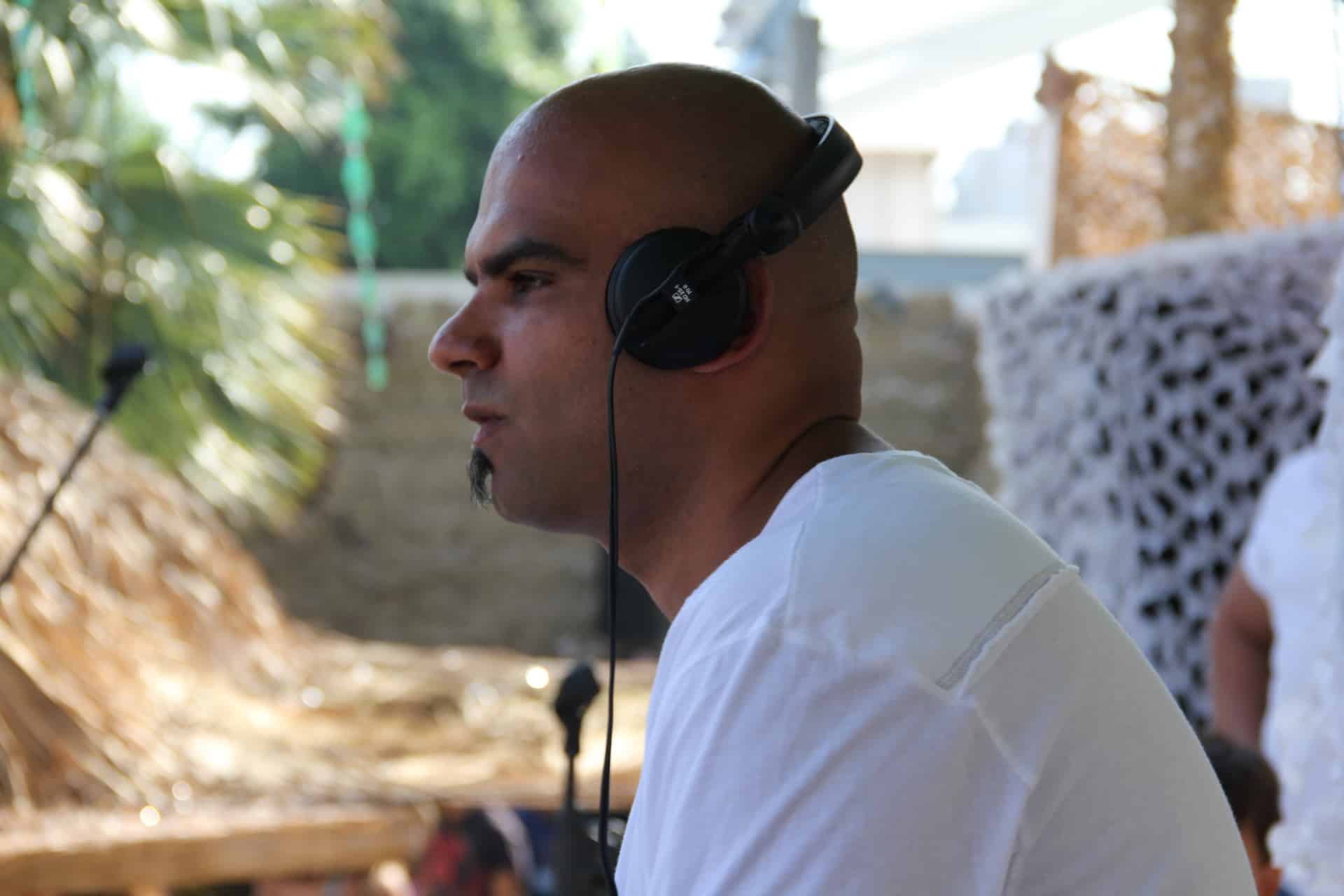 TranceAttack: In 2008 your track "Lost" under your alias Sunlounger was voted the track of the year in Armin van Buurens radio show ASOT. Which track was your personal number one track of 2015 and why?
Roger: My personal number one track(s) are the collabs with Aisling Jarvis. She is the daughter of Moya Brennan and niece of Enya. And she's equally talented. I had her featured on Magic Island Vol 5 and 6 but haven't the tracks released as a single yet.

TranceAttack: In our last chat you told us that you're also working on a new Roger Shah album. Do you have any news about it?
Roger: It's almost finished and I think for me it's the biggest album I've ever done, especially in terms of diversity and song writing. I'm gonna be closing the gap between Sunlounger and Roger Shah, also going back to some more oldschool, long breakdown Trance anthems like in the good old days.

I released my collab with Nathia Kate & Amber 'Never Forget" in December as a first single and preview taken from the new album. The track was Future Favorite on ASOT and also made it straight to number 1 at one of the biggest radio dance stations in Germany. I'm going to keep on releasing more singles first prior to the official album release towards end of this year.

TranceAttack: Additional to your artist album, on which projects do you work at in the moment? Any other collabs?
Roger: My next single is set to be released on March 7th and I'm very excited about it. I teamed up with Leilani, a Hawaiian singer, and I think we did an outstanding track. I think this is my biggest real Trance anthem since 'Healesville Sanctuary' in 2010 with a huge 3 minutes breakdown like in the good old Trance days when DJ's were not scared to play long emotional breakdowns. Especially in these crazy times we're leaving in I felt like it's right to come up with something very emotional. So watch out for 'Love Heals You'. I'm very excited and can't wait to share it!

There will also be a full yoga / meditation album coming in April, where I follow the call of a lot of fans and take my Sunlounger chillout sound to another level of relaxation. This album is gonna be available in a high end Blu-ray 9.1 mix and Aura 3D audio as a worldwide first of it's kind.

You can also expect a new Magic Island Vol. 7 album in May and a couple of Roger Shah singles taken from my forthcoming Roger Shah artist album.

TranceAttack: In which things beside music you get the most inspiration for producing?
Roger: Travels, shows, concerts of other bands, movies, the beautiful nature… I go through the world with open eyes and ears and get inspired by a lot of things.

TranceAttack: So, you also like movies, or just making the music for it?
Roger: Yes, I like movies a lot but I usually don't have time to go to the cinema. I'm most of the time watching them on planes to be honest.

TranceAttack: Which movie genres do you like most? Are there any favorites?
Roger: I think the typical Hollywood action / adventure / Sci-Fi stuff is my favorite to watch but also to compose music into that direction.

TranceAttack: If it comes to playing in front of an audience. What do you prefer, the independent club with some really passioned people or the big festivals with a huge audience?
Roger: Both, I love the big stages but also the more intimate clubs. For those smaller shows I even created a concept called 'Ultimate Intimate' where I play special open to close sets while being very interactive with the fans, let them play keyboard with me and start every event with a meet & greet where I'm welcoming the people to the club in person before I go behind the decks.

TranceAttack: It is very cold these days – not the best conditions to get in mood to produce balearic trance sound, or is it exactly what you need to do it?
Roger: Yes, sitting in my heated basement and dreaming about better weather while working on my music. 

TranceAttack: Besides the music how do you charge your batteries to have enough power for the business?
Roger: For some reason, I have always power, am very motivated and working hard. Some people even call me the German machine haha. But that's just how I am.

Cheers to all readers! Enjoy my music and I hope to see everybody out there very soon.

Check all details about Nick Murray & Roger Shah – Singularity here: